SuvirSaran
I want to create foods
that strike a timeless
emotional
chord
Know more
Stir-Fried Green Beans with Coconut
Ingredients:
3 tablespoons canola oil
2 teaspoons yellow split peas (channa dal or supermarket variety)
1 tablespoon black mustard seeds
1 teaspoon hulled black gram beans (urad dal)
3 whole, dried red chilies
8 fresh or 12 frozen curry leaves, torn into pieces
1 teaspoon cumin seeds
1/8 teaspoon asafetida
1/2 cup unsweetened, shredded coconut
3/4 pound green beans, both ends trimmed, beans cut on an angle into 1-inch pieces
1 teaspoon salt, or to taste
1/2 teaspoon saambhar or rasam powder
1 cup water
Preparation:
Combine the oil, yellow split peas, and mustard seeds, if using, in a large wok, kadai, or frying pan over medium-high heat. Cover (the mustard seeds pop and splatter) and cook until you hear the mustard seeds crackle, 1 to 2 minutes.
Add the urad dal, chilies, curry leaves, and cumin and cook uncovered, stirring, 1 more minute. (Stand back; the curry leaves spit when they hit the oil.)
Add the asafetida and 1/4 cup of the coconut and cook, stirring, 30 seconds.
Add the beans and the salt and cook, stirring, 5 minutes.
Add the remaining 1/4 cup coconut, the saambhar or rasam powder, if using, and the water. Bring to a simmer, cover and cook until the beans are tender, about 10 minutes. Then uncover and cook, stirring often, until all of the water has evaporated, about 5 more minutes. Taste for salt and serve hot.
Powered by Froala Editor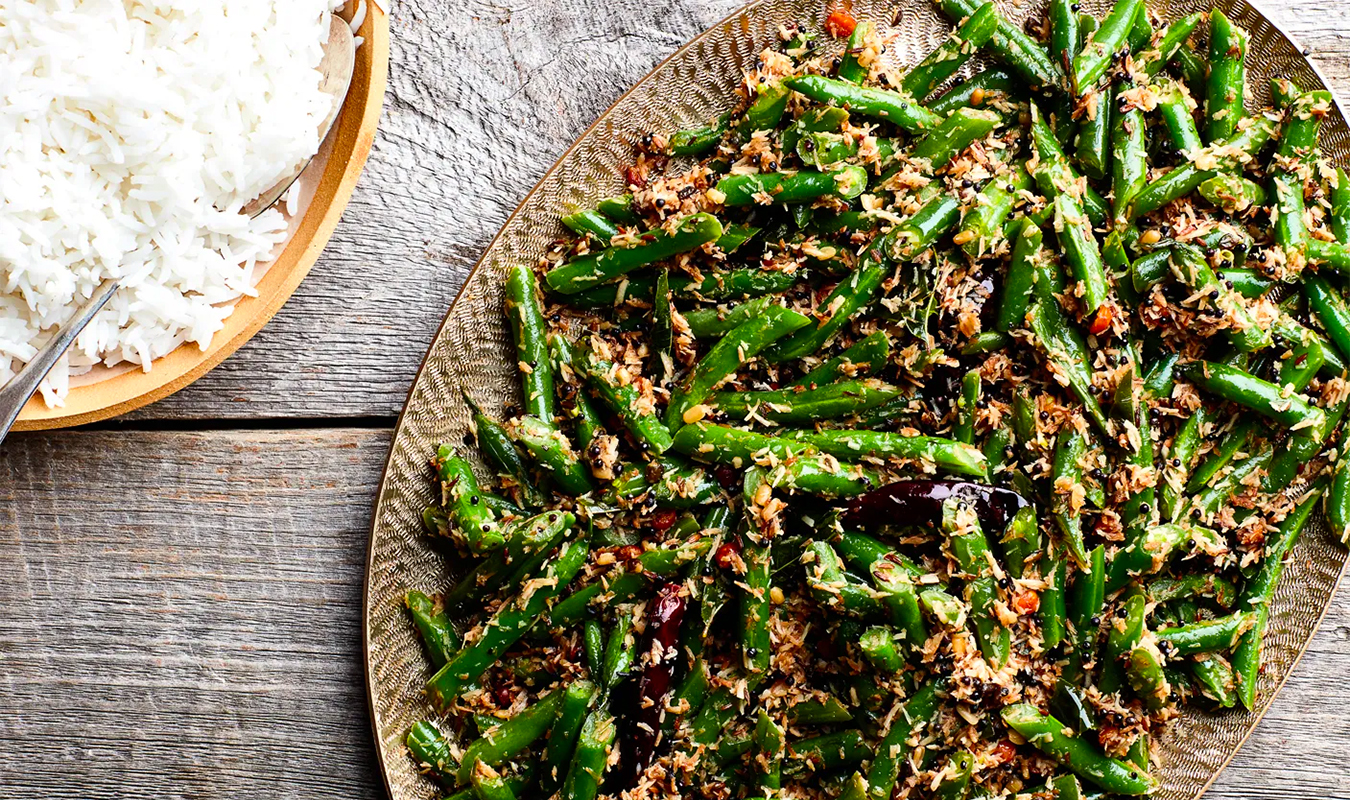 Random Cooking Explorations.
In accepting it, I become more me
Grateful to IIM Sirmaur for inviting me to give a TedX Talk about Astitva (identity) with the students at the college.
GO TO ARTICLE
Devi
8E, 18th St, New York, NY 10003, United States
This much-loved locale held the esteemed honor of the first non-French or non-Italian restaurant in North America to receive a Michelin Star for its authentic Indian home cooking dishes featured on its comprehensive menu.
Tapestry
60 Greenwich Ave, New York, NY 10011, United States
Tapestry's menu showcased Saran's encyclopedic mastery of world cuisines, offering cross-cultural dishes and seductive cocktails that delighted critics and customers alike.
The House of Celeste
Unit No. 8, 32nd Avenue, Gurugram, Haryana 122022, India
This 120-seater restaurant revisited classing Indian cuisine with Suvir's fresh global palate and the exquisite plating that has come to be his signature calling card. It was the first of several projects Suvir oversaw in Delhi NCR.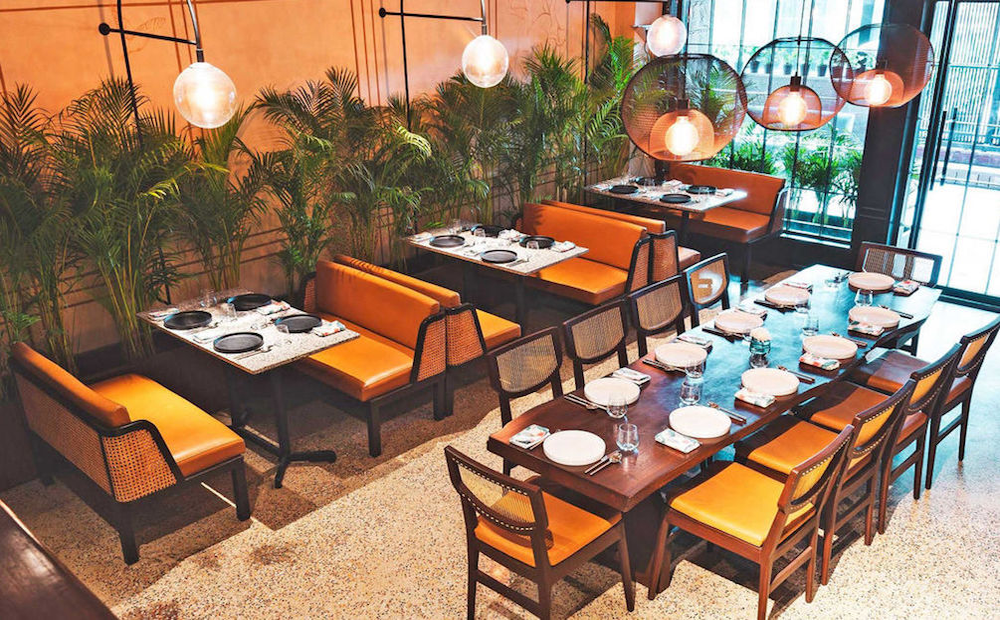 This is one of the most interesting and accessible Indian cookbooks ever written. Suvir's food is fresh, delicious, authentic, and straightforward, and the input of veteran Stephanie Lyness virtually guarantees recipes that will work for home cooks, even those who've never attempted Indian food before.
Suvir Saran seems to have hit a delicious balance of the old, the new, the savory and the sweet throughout his menu, both elevating Indian cuisine without losing the soulfulness of it and showing how its flavors deserve a larger role in international gastronomy.
How rare it is to have the ability to synchronize your life on a farm with life in a restaurant! With just-picked ingredients tied to each of upstate New York's four seasons, Suvir and Charlie's recipes come to life, and guide the reader to explore gastronomy from a horticultural perspective.
If you're willing to give up any and all free will to an absolute flavour experience, Tapestry is for you. Don't come even remotely full, or you just might not make it out alive...
The evolving menu is witty, grandiloquent, and comforting by design -- partly Italian and assuredly French, with Mexican detours and a bow to how Americans picnic.
Saran smoothly shifts between his native Indian cuisine and farther flung locales... One spoonful is proof—for all of his detours, Saran still has a strong hold on home.